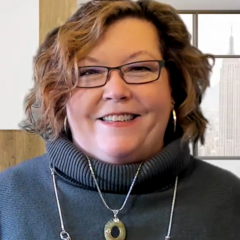 Your Market Mentor with Deep Roots for Smart Moves
Welcome to this fabulous 4-bedroom, 3 full and 1 half bath townhome nestled in the highly sought-after Reston Community!
Parks and Recreation | Walkability | 1 Hour to DC via Metro & Plenty of Commuter Options!
Welcome to your dream home in the serene Whitney Park East community of Reston, Northern Virginia. If you're searching for a peaceful and walkable neighborhood surrounded by tree-lined streets and convenient amenities, look no further! This home is for Nature Loving - City Life!!
This contemporary townhome exudes pride of ownership, boasting a top to bottom remodel and updates including HVAC, a hot water heater, electrical panel, kitchen, all appliances, fresh paint, stylish and upgraded flooring with hardwood on the entire main level, remodeled baths, custom cedar closet, patio, deck, and so much more! Nestled amidst the beautiful woods and trails of Reston, this charming townhome eagerly awaits your arrival. As you start to walk up to the home, you are surrounded by a beautiful landscape and serene patio of brick pavers to enjoy a morning coffee or evening beverage to unwind. Next you enter the main level, you'll be greeted by an inviting open layout, featuring a modern kitchen, spacious living and dining areas, with a cozy wood-burning fireplace. Brand New gleaming hardwood floors add a touch of elegance to the space.
The full wall of windows feels like living in a tree house, where you can begin and end each day surrounded by the serene sights and sounds of nature. Keep an eye out for a variety of birds, the occasional owl, deer, and fox!
The lower level offers a versatile space that can be used for recreation, a home office, exercise room, an extra bedroom, a welcoming area for your visitors and even a private rental space. It seamlessly opens to a back deck opening to community space and Reston's famous woods and trails. Perfect for both indoor and outdoor living and entertainment.
Retreat to the upper level, where you'll find your private sanctuary. Three bedrooms and two remodeled full baths await. The primary has an on-suite with a standup shower and a custom cedar closet! The primary has a breathtaking treehouse view of the woods again! Imagine waking up to the harmonious melodies of a wide variety of songbirds each day!
There are two more bedrooms with a remodeled shared hall bath with a tub / shower combination. This home is move-in ready, maintenance free, awaiting its next owner to embark on their new adventure in this exceptional location. All the hard work has already been taken care of—now all you have to do is move in and start enjoying your new home!
Commuting is a breeze from this location, as you're just minutes away from Route 7, Route 28, Fairfax County Parkway, the Dulles Toll Road, and the silver line metro station. Enjoy the convenience of being close to Reston Town Center, Fair Lakes, One Loudoun, the Mosaic District and so much more!
As a resident of the Reston community, you'll have access to a wide array of amenities, including swimming pools, tennis courts, basketball courts, walking/biking trails, playgrounds, community center, and so much more. With so much to offer, this home truly embodies the concept of a dream come true.
We can't wait to have you join us!
Welcome to the Tranquility of Nature with City Life accessibility — your perfect haven awaits! We can't wait to have you join us!
Pride of Ownership and Move-in Ready!
Floor to Ceiling Picture Window with a Treehouse View!
Open Floor Plan
Hardwood Flooring on Main Floor
Brand New Mechanical and Appliances
Finished Basement
Fresh Paint Throughout
Fresh Flooring Throughout
Remodeled Kitchen, Baths, Lighting, etc.
Custom Cedar Closet
New Deck
View More of the Details
Playgrounds
Pools
Tennis Courts
Basketball Courts
Pickle Ball Courts
Community Center
Metro Nearby
Walkability
Trails
Nearby Parks
Shopping - Entertainment
Commuter Options Include: Fairfax Parkway - Rt 7 - Dulles Toll Road - METRO
Reston
History and Highlights of Reston, Virginia: A Visionary Community!
Reston, Virginia, has a rich history that dates back to its founding in the 1960s. The community's development was the brainchild of Robert E. Simon, a visionary real estate developer who sought to create a unique and inclusive "new town" that combined the best elements of urban living with the tranquility of nature. Simon's innovative approach to urban planning has left a lasting impact on Reston, shaping it into the remarkable community it is today.
History:
The Visionary Founder: Robert E. Simon purchased 6,750 acres of land in Fairfax County in 1961, envisioning a community that would provide residents with a high quality of life and a harmonious balance between work, play, and natural surroundings. Simon named the community "Reston" after his initials, and his goal was to create a town that embraced diversity, cultural enrichment, and a strong sense of community.
Planned Community Development: Simon's vision for Reston was centered around the principles of urban planning and integration. He incorporated mixed-use development, ensuring that residential areas were close to shopping centers, schools, and recreational amenities. The idea was to create a walkable community that fostered a sense of connection among its residents.
Pioneering Racial Integration: Reston gained national attention in the 1960s for its pioneering approach to racial integration. Simon was committed to building a community that welcomed people of all races and backgrounds, at a time when racial tensions were prevalent in many parts of the United States. Reston became a symbol of progress, promoting equality and inclusivity.
Click Here for Information on the Reston Community Amenities

Reston: A haven of Modern Living and Natural Beauty!
Highlights:
Reston, Virginia, nestled in Fairfax County, is a vibrant and picturesque community known for its unique blend of modernity and natural beauty. Designed with a visionary approach, Reston offers its residents and visitors a plethora of highlights, ranging from picturesque landscapes and recreational amenities to cultural experiences and a thriving business district. Let's explore the remarkable highlights that make Reston a truly exceptional place to live and visit.
Thoughtful Urban Planning: Reston stands out for its innovative urban planning, which prioritizes community integration and sustainability. The town's founder, Robert E. Simon, envisioned Reston as a "complete community" where people could live, work, and play. This vision comes to life through the incorporation of mixed-use developments, ample green spaces, pedestrian-friendly paths, and a well-connected transportation system.
Natural Beauty: Reston is blessed with an abundance of natural beauty. The community is surrounded by lush greenery, including parks, forests, and lakes. The crown jewel of Reston is the expansive Lake Anne, a picturesque man-made lake that offers boating, fishing, and scenic walking trails. The Reston Association maintains numerous parks and nature trails, providing residents and visitors with opportunities to immerse themselves in nature and enjoy outdoor activities.
Thriving Town Center: Reston Town Center serves as the heart of the community. This vibrant mixed-use development features a blend of residential units, offices, restaurants, shops, and entertainment venues. Strolling through its bustling streets, one can find a diverse range of dining options, boutique shops, and art galleries. The Town Center hosts numerous events and festivals throughout the year, including concerts, outdoor movie nights, and seasonal celebrations, fostering a sense of community and excitement.
Cultural Experiences: Reston embraces a rich cultural tapestry. The Reston Community Center is a hub for arts and culture, offering a wide array of performances, art exhibitions, and educational programs. The center also houses the Reston Regional Library, a treasure trove for book lovers. Additionally, the Greater Reston Arts Center showcases contemporary artwork and provides engaging art programs and exhibitions.
Recreational Amenities: Reston offers a wealth of recreational amenities for everyone to enjoy. The Reston Association manages a comprehensive network of pools, tennis courts, sports fields, and community centers. Golf enthusiasts can indulge in the 18-hole Reston National Golf Course, while hikers and bikers can explore the extensive trail system that winds through the community's scenic landscapes.
Robust Business District: Reston boasts a thriving business district and is home to many major corporations, technology companies, and government contractors. The proximity to Washington, D.C., and the presence of the Dulles International Airport make it an attractive location for businesses. This dynamic economic environment provides residents with a wide range of employment opportunities and helps sustain the community's growth and development.
Strong Sense of Community: Reston is renowned for its strong sense of community. The Reston Association, a non-profit organization, plays a crucial role in maintaining community standards, organizing events, and promoting civic engagement. Residents actively participate in community initiatives and volunteer for various organizations, fostering a tight-knit and inclusive environment.
Reston, Virginia is a place where modernity and nature coexist harmoniously. From its thoughtfully planned urban design to its stunning natural landscapes, cultural experiences, recreational amenities, and thriving business district, Reston offers an exceptional quality of life for its residents and an enchanting experience for visitors. Whether you're looking to immerse yourself in nature, explore diverse cultural offerings, or embrace a dynamic community spirit, Reston has it all.ne of the major highlights of living in Potomac Lakes is the proximity to the Potomac River. Residents can enjoy recreational activities like boating, kayaking, and fishing. Algonkian Regional Park has a boat launch and marina facilities, making it convenient for residents to explore the river.
Schools: Potomac Lakes is served by the Loudoun County Public School District, which is known for its excellent educational opportunities. The neighborhood is home to several highly-rated schools, including Potomac Falls High School, Algonkian Elementary School, and Lowes Island Elementary School.
Shopping and Dining: Potomac Lakes is located near various shopping centers and commercial areas. Cascades Overlook, located adjacent to the neighborhood, offers a range of shopping and dining options, including popular retailers, restaurants, and entertainment venues. The nearby Dulles Town Center is another major shopping destination that provides a wide variety of stores and a movie theater.
PotoClick the Button below to discover local insights regarding Schools, Businesses, Demographics, and Real Estate Trends!
View The Area
Want to take a tour of this property?
Fill in your details and we will contact you to confirm a time.